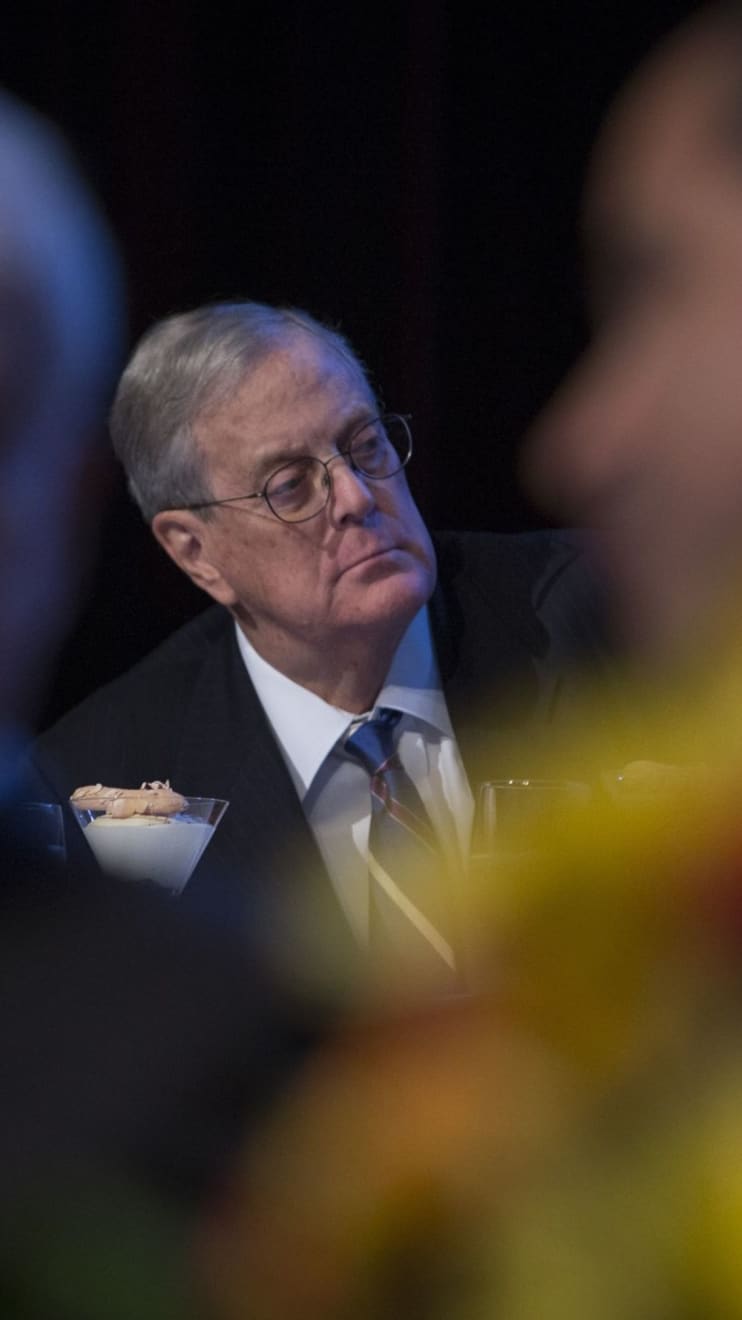 WASHINGTON — A group funded by billionaire Charles Koch will work to support a Republican presidential nominee other than Donald Trump, concluding in a strategy memo that "we need to turn the page on the past."
From the archives (August 2019): Here's what David Koch's death means for conservative political spending
The organization, Americans for Prosperity, has stayed out of the last two presidential cycles but has concluded it needs to engage now as Trump mounts his third consecutive White House run. The memo released Sunday doesn't mention the former president by name but is unambiguous in its purpose.
Don't miss: Nikki Haley is set to launch a 2024 presidential run. Trump is already campaigning. But Ron DeSantis's decision may be months away.
Key Words (November 2022): Trump lashes out at potential rival DeSantis, questioning his loyalty
"To write a new chapter for our country, we need to turn the page on the past," the document reads. "So the best thing for the country would be to have a president in 2025 who represents a new chapter. The American people have shown that they're ready to move on, and so AFP will help them do that."
A spokesman for Trump didn't immediately respond to a request for comment.
Trump is the only declared Republican candidate, but former South Carolina Gov. Nikki Haley is expected to enter the race on Feb. 15, with more expected to follow, likely including former Vice President Mike Pence and Florida Gov. Ron DeSantis, among others. The former president remains the front-runner, but some polls have shown DeSantis especially strong in a hypothetical primary.
An expanded version of this report appears at WSJ.com.
Read on:
Pompeo says owning the libs won't do the trick in 2024, as Republicans signal willingness to put Trump in past. 'We're just moving on,' declares Sununu.
Opinion: Ron DeSantis ramps up attack on 'woke capital' with ESG crackdown
Ron DeSantis says his new election police have turned up 20 cases of voter fraud in 2020, when Floridians cast more than 11 million ballots
Trump visits early Republican primary states, pledging he's 'more committed' and 'more angry' than ever
Trending at WSJ.com:
Prior Chinese balloon incursions over U.S. said to have gone undetected
Original Source