Technical analyst Tom DeMark's indicators are designed for anticipating turning points and overextended price moves.
In late September, DeMark told MarketWatch that the euro was exhausting its downward trend, and the euro hit an intraday low the day after the article was published, on Sept. 28.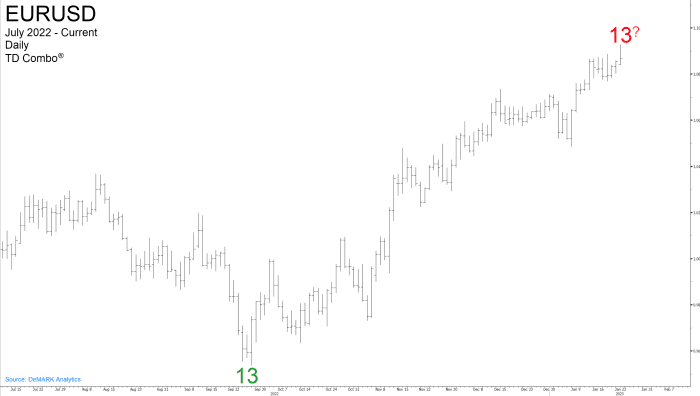 Now he says the euro
EURUSD,
-0.05%
could experience its first setback after a 15% multi-month rally from $0.9536. But the setback won't derail a longer-term move to $1.20, DeMark says. See DeMark's analysis on his website Symbolik.com
DeMark, the founder and CEO of DeMark Analytics, focuses on the number of days — which don't have to be consecutive — that there was a close lower than the close two days ago. Subject to various conditions, when the countdown reaches 13, a buy signal is triggered. (The opposite is the case on the way up.)
DeMark in November told MarketWatch that bitcoin
BTCUSD,
-0.31%
was approaching a bottom, which happened on Nov. 21. It's now approaching a near-term top, he says. He says an upside trend exhaustion requires two successively higher closes than the recent high close of $23,204, and also a high above $24,095 to $25,055.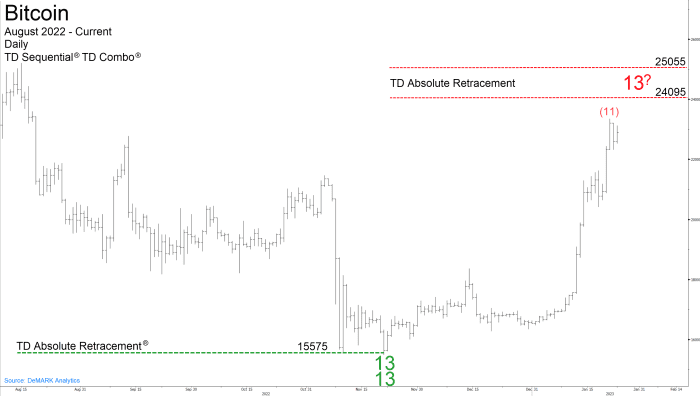 The Nasdaq 100
QQQ,
+2.22%,
he says, is rallying above its upside resistance, which is the Dec. 14 close. If the break is confirmed in upcoming days, it should see an extended advance, he says.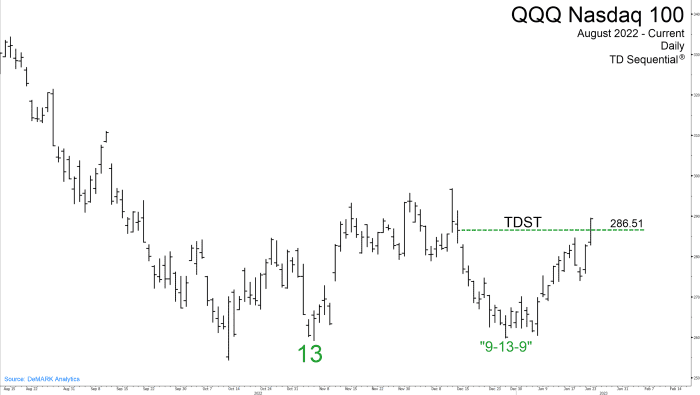 The Invesco QQQ ETF which tracks the Nasdaq 100 has climbed 9% this year.
Original Source